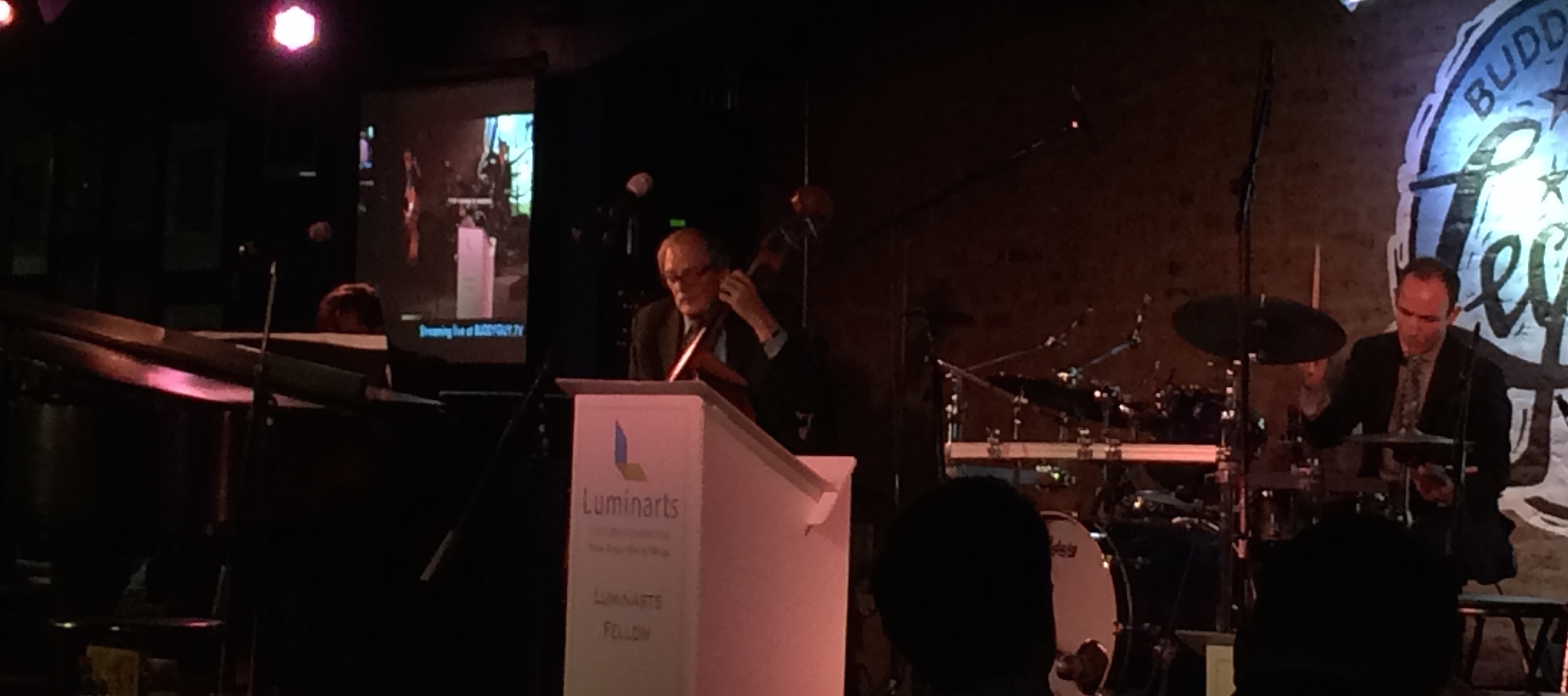 Hello! I hope you're having a wonderful 2016 so far. Mine is going pretty well, thank you. I'm hoping to do lots of cool stuff this year (like figure out what Snapchat is, turn 30 years old, and finally try the Japanese restaurant on my block), but I already had a pretty great experience in the first quarter of 2016: I competed in the
Luminarts
 jazz contest and was awarded one of the five $5,000 fellowships. The Luminarts Jazz Fellowship is a program of the
Union League Club of Chicago
 that gives awards to young jazz musicians in Chicago every year.
I got an email about the contest at the end of January and decided to give it a try. I auditioned at the ULCC in February and was very surprised and humbled to have made it to the live finals, along with some super-talented peers of mine. The finals were held at Buddy Guy's Legends on March 9th. Each contestant was required to play one blues and one other selection, so I chose to play a super-slow arrangement of Billy Strayhorn's "The Intimacy of the Blues" and a pretty-up arrangement of Thelonious Monk's "Bye-Ya." I got to perform with pianist Ron Perrillo and bassist Nick Schneider, who were gracious in reading down my arrangements even though everyone else just played head charts -- thanks Ron and Nick! If you're interested, you can watch a video of the whole event here -- my performance starts at 1:11:00. Major thanks to the Luminarts Cultural Foundation and huge congrats to my fellow winners.

I haven't decided exactly where the $5,000 will go, but the idea is to invest it in my music career. Maybe I'll put it towards buying Elvin's '70s Camco kit from Steve Maxwell's? I'll need to win a few more fellowships before I can afford that though...

Here's hoping for more unexpectedly good news to share in the rest of 2016!